September Newsletter 2016
Posted on Mon September 19, 2016 in
General
.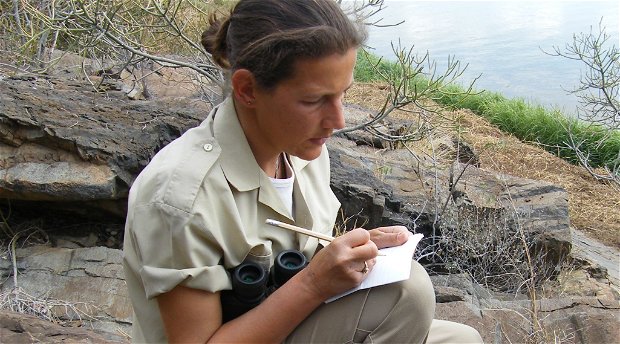 Herewith our September Newsletter. It contains a profile of Heike Zitzer, some funny images of animals caught by our camera traps and a fantastic special offer. Enjoy.

I am Heike Zitzer, the Elephant Monitor & Researcher and Black Rhino Monitor at White Elephant. I took over this role in 2009.
 People often say: "Oh wow, you watch elephants the whole day. That's amazing. I wish I could do that!" I readily agree, and feel so privileged, and I would not swap my job with anybody's in the world!  My work has become a lifestyle, a chosen path, that I am fortunate enough to follow with the support of the Kohrs family and the White Elephant Team!
 My field work involves watching and scientifically recording elephant behaviour. This includes their movements, foraging bouts and processes, affiliations and more specifically their many varied interactions with one another. The 'data' needs to be collected on a continuous 30 minute basis during which I study one chosen focal elephant.  Monitoring involves a lot of patience as tracking elephant, with a telemetry tracking device, can take half an hour or the better part of the day, to find them.
 Most of the day is spent in the field, I then still have to transcribe all I have seen and recorded and transfer it on to my laptop. There are many additional aspects to my field work like reporting, keeping up with research and queries, and including Black Rhino. It never gets boring and I am game for the many challenges that come my way!
 A few months back the majority of the elephant moved to the northern areas for 'greener pastures.' I was fortunate to be able to monitor them in their new environment. So, I too have become more nomadic, following the elephant wherever they go!
 You are welcome to join me at the Research Museum and I can will tell you more about our elephants: their history, individual behaviour, what we and Space For Elephants Foundation do to conserve them; what specific research I do and why it is so important, and maybe spend a day with me in the field to track the elephants!