Land and Water-based Safari Activities
White Elephant Safaris offers family friendly water based safari activities as well as land based activities.
Our family friendly safari activities include game drives, fishing, a visit to the lodge hide overlooking a waterhole and incredible river safaris on Lake Jozini. These varied activities and superb bird watching possibilities, make us a truly unique South African Safari experience.
More specialized wildlife activities include a Black Rhino conservation experience that offer guests an insight to what the Black Rhino Range Expansion Project entails..
Please take note: All activities are weather dependent and subject to availability. Activities do not include snacks and beverages, your welcome to bring your own.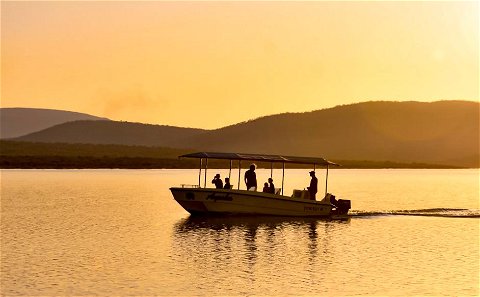 River Safari
Enjoy an early morning river safari, viewing spectacular bird-life or a late afternoon sunset excursion. This activity is highly recommended as there are few reserves in South Africa where 'game drives' can be done on water. The 15000 hectare Lake Jozini provides the focal feature of Pongola Game Reserve and reminds one of Lake Kariba in Zimbabwe. River Safaris are a wonderful unique way to explore the flora and fauna of our wildlife reserve.  Sightings of herds of antelope, hippo, crocodile as well as an enormous variety of bird species are common. You may even be fortunate enough to see the elephants enjoying a relaxing bath in the Lake. Don't forget the camera!
+/- 3 hour excursion
Please note water based activities are dependent on weather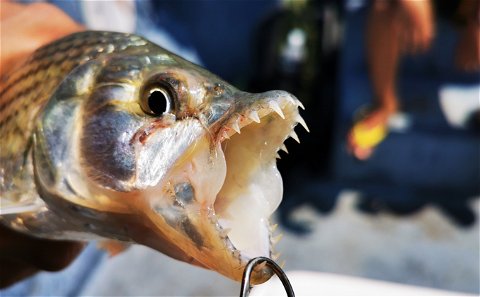 Boat Rental for fishing
Lake Jozini is the most southern lake where tiger fish are endemic.  From the novice fisherman to the expert angler fishing with a fly, Lake Jozini offers you the ideal location for a tiger fish catch of a lifetime. Tilapia, Barbel (sharp toothed catfish), Yellowfish, Grass carp, Mozambique and Red Breasted Bream are also found in The Lake. The Pongola Game Reserve promotes a catch and release policy for Tigerfish. The pristine wilderness setting compares favourably to the wilds of Lake Kariba in Zimbabwe. The best time for tiger fishing at Lake Jozini is September through to April.
This activity is a must for families with children.
Boat rental price depends on the number of fisherman. We have options for 1-5 guests, 6-8 guests and an additional rate if more than 8 guests with a maximum of 12 per boat. Half day and Full day options available
Please enquire with reservations for the rates.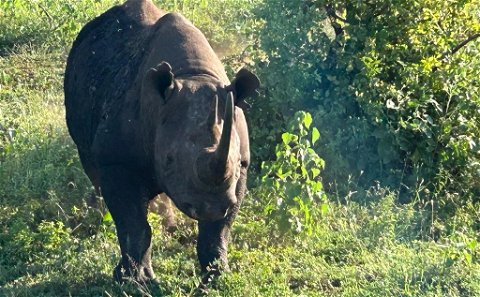 Black Rhino Range Expansion Project
Guests depart early morning or afternoon on a special conservation-orientated activity. The experience provides educational insight into the WWF Black Rhino Range Expansion Project and aims to encourage a new respect for the "prehistoric" rhino.
This is a vehicle-based activity in which we set out to locate tracks, middens and, if lucky, sightings of black rhino. From the vehicle, we follow the natural signs – spoor, dung, and other evidence – to find rhino and show guests how we monitor them using technology, such as camera traps. If conditions and circumstances allow, (i.e. if deemed safe by the guide), we will approach these leviathans on foot, to truly appreciate their size and power. 
Finding rhino is by no means a certainty, as these beautiful animals' inhabit thick bush, where they browse, rest and shelter from the heat of the sun. Even if the rhino cannot be located during the excursion, we will still enjoy the beauty of the environment and other animal sightings, as we would on a game drive.
Poaching and habitat loss are major threats to the black rhino's existence and may even rob the next generation of the opportunity to know these intriguing mammals. Part of our mission is to educate and spread the word about the beauty and vulnerabilities of these animals, with the hope that we can help protect them and their future.
+/-3-hour excursion. (Minimum 2. maximum 8 guests)
Adults R680.00 pp | No children under the age of 12 are permitted on this activity.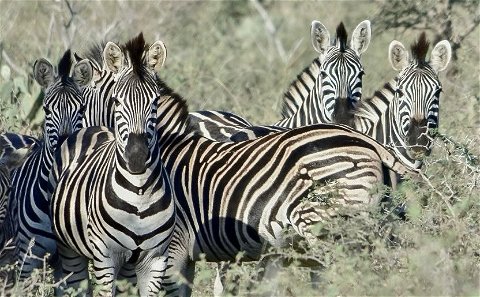 Safari Game drive
Game drives are conducted in open 4x4 vehicles, either in the early morning or late afternoons by a professional guide who will show you, not only the larger game but also the many varied and interesting smaller species in our game reserve. +/-3 hour excursion.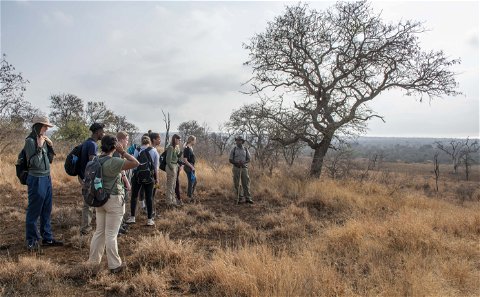 Guided Walk
Walking trails are very much a part of the White Elephant Safari experience. Being on foot, is not only a more energetic way of experiencing the Bush but also provides a 'close-up' invigorating encounter with Nature. The sounds, smells and minute detail of the wilderness become much more apparent on a guided walk. The duration and speed of your walk will be tailored by your professional guide to suite your fitness and stamina.
Walks go out daily, either early morning or late afternoon. (No children under 16). Minimum of 2 guests per walk, 1-3 hours duration.